ISEE developed one of the most accurate solar storm arrival-time prediction systems
HOME
›
Information
»
2021
› ISEE developed one of the most accurate solar storm arrival-time prediction systems
[2021-01-18]
Coronal mass ejections (CMEs) cause various disturbances of the space environment; therefore, forecasting their arrival time is very important. This study developed a new prediction system of CME arrival times based on an MHD simulation and interplanetary scintillation (IPS) data observed by ISEE (Figure 1). The average absolute arrival-time error of the IPS-based MHD forecast is approximately 5.0 h, which is one of the most accurate predictions that ever been validated, whereas that of MHD simulations without IPS data is approximately 6.7 h. This suggests that the assimilation of IPS data into the simulations can improve the accuracy of CME arrival-time forecasts (Figure 2).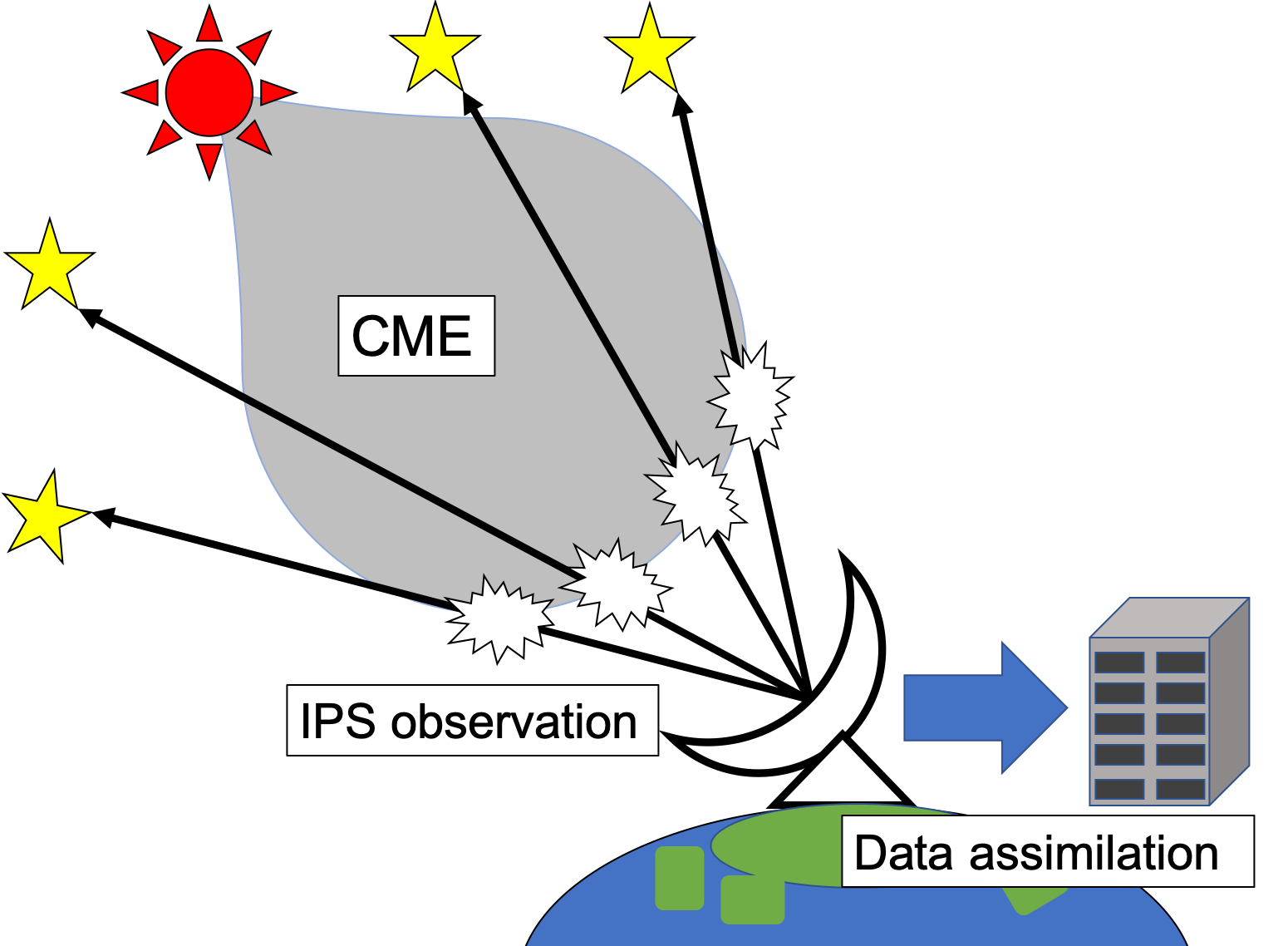 Figure 1 Schematic image of the IPS observation and its data assimilation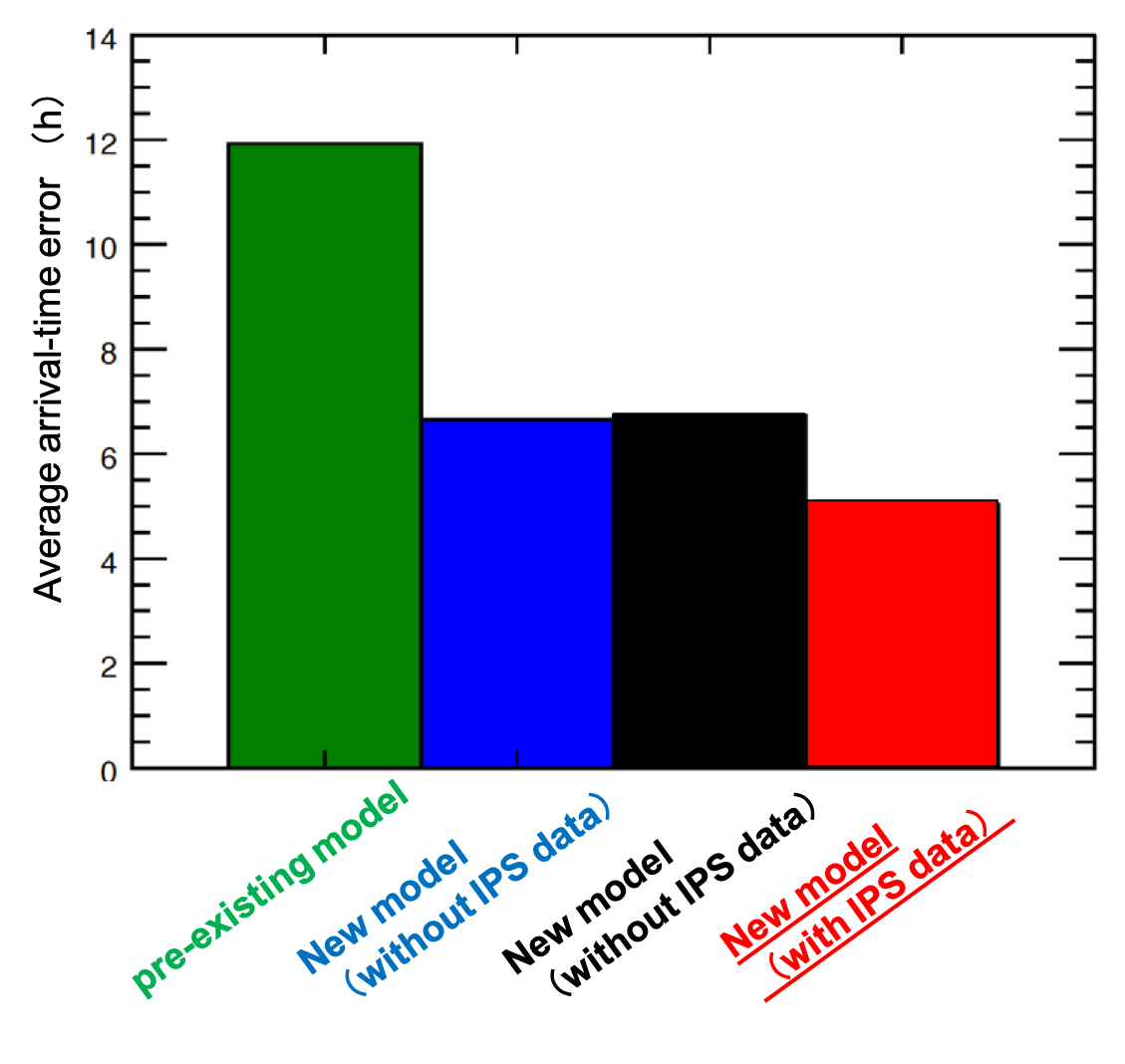 Figure 2 Average of the absolute arrival-time error at the Earth forecasted by a pre-existing model (green), new model without IPS data (blue and black), and new model with IPS data (red).

Reference
"Validation of coronal mass ejection arrival-time forecasts by magnetohydrodynamic simulations based on interplanetary scintillation observations"
Kazumasa Iwai, Daikou Shiota, Munetoshi Tokumaru, Ken'ichi Fujiki, Mitsue Den, Yûki Kubo,
Earth, Planets and Space, 73, 9, 2021, https://doi.org/10.1186/s40623-020-01345-5
Contact
Institute for Space-Earth Environmental Research (ISEE), Nagoya University Associate professor Kazumasa Iwai
https://www.isee.nagoya-u.ac.jp/~k.iwai/en/index.html